EVERYTHING IS VALUES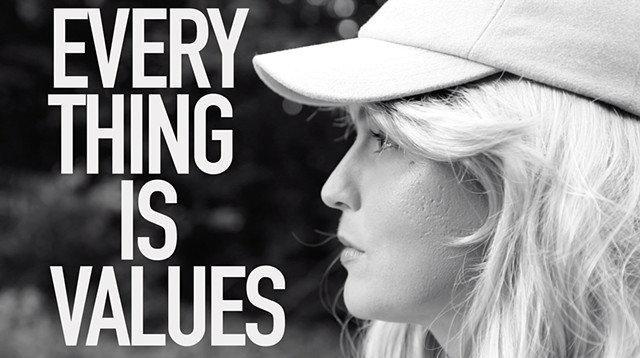 EVERYTHING IS VALUES:
a filmic rendition of the Challenging Jewellery master's
written & directed by Marilyn Volkman
2020
EVERYTHING IS VALUES
WRITTEN & DIRECTED BY MARILYN VOLKMAN
timeline: current
duration: expected at 80 minutes for screening at Het HEM as a part of the Sandberg Instituut's Graduation exhibition program.
format: Platform for the adaptation of a temporary master's program at the Sandberg Instituut. Volkman edits and reassembles experiences and actual dialog from the Challenging Jewellery program, adapting her own thesis-novel into a script. Volkman plays all the roles herself in creating a 'multivocal' account of multiple subjective experiences and collective trials. Both the novel and film dig into how meaning emerges through the interactions between people in this ongoing process of adaptation within experimental and traditional pedagogical models.
Read: a draft manuscript of the novel
© Marilyn Volkman 2020